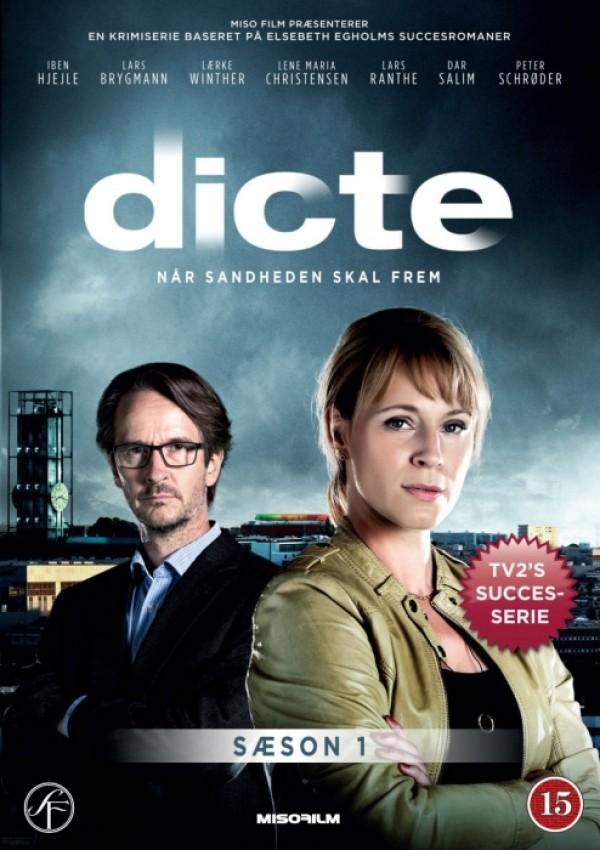 SnapShot Plot
Because I was missing Annika Bengtzon: Crime Reporter, I started looking for another Nordic crime series featuring a strong female lead. I didn't plan on finding yet another spunky crime reporter who gets tangled up with the police in trying to solve grisly murders while landing front page scoops but alas, Denmark has delivered (once again, NSP fans!) with Dicte. For the record, this 2013 series is not as charming or evocative as Annika Bengtzon: Crime Reporter but it's a fun diversion nonetheless and an easy show to enjoy while hiding out from all the holiday season sturm und drang.
Dicte Svendsen is a recently divorced journalist who moves from Copenhagen with her teen-aged daughter back to her hometown city of Aarhus on the Jutland peninsula, even though the place abounds with plenty of skeletons in her closet, not the least of which are embodied by her strange and hostile parents, both Jehovah's Witness fanatics. No sooner does she begin covering the local crime beat but she makes a grim discovery which puts her smack dab in the middle of a mysterious murder investigation, and under the nose of curmudgeonly police detective, John Wagner. Thus begins a series of mysteries which find Dicte increasingly drawn into a darker world of crime as well as her own troubled past about which she is painfully at odds with herself.
Although there's no series trailer in English, the show has been sub-titled.
Parting Shot
Fans of the classic John Cusack film, High Fidelity will recognize the blond actress who played his girlfriend in the title role of Dicte, Iben Hjejle. She's an earthy, appealing figure, what our parents' generation would call a 'handsome woman' . . . much in the same physical tradition of a Liv Ullmann or Ingrid Bergman. And that's a prime factor in my love for Nordic entertainment: real women with real curves and the life-living age lines to go along with them. It also seems to be a trademark of Danish cinema to portray strong female characters who certainly don't eschew the men in their lives but they don't seem to need them as much, either.
This first season is separated into ten 45-minute episodes, in which five distinct story-lines are told in two episodes each, sort of like five mini-movies. The series is shot at a brisk pace and there's a quintessentially crisp clarity to the cinematography that I can only attribute to the Nordic light in that part of the world.
So as they say in the Kingdom of Denmark, Glædelig jul og godt nytår or Merry Christmas & Happy New Year!
Dicte is streaming on Netflix.
Norma's Streaming Picks is proud to announce squatters rights on a fantastic site for Baby Boomers, Midcentury/Modern as well as right here at home. I invite you to go there for more great content!
YouTube Trailer Courtesy of: https://www.youtube.com/watch?v=QG0ozQQtxyk